Vendor Feature: Continental

Introduction
Starting in 1871 in Hanover, Germany, Continental originally specialized in technical rubber products such as pneumatic tires and hot water bottles. Over the decades, it has expanded into multiple products and industries, establishing itself as a leader in innovation and quality. At Northern Metalic, we have been partnered with Continental when it comes to hose and hose fittings for several years. Here are some interesting facts about Continental products and how they can provide solutions to your hose needs.
Hose Construction
The main difference in hose constructions is the type of reinforcement. Hoses have been produced in the same way for decades, only with the level of automatization increasing. Different types of reinforcements have certain advantages or disadvantages.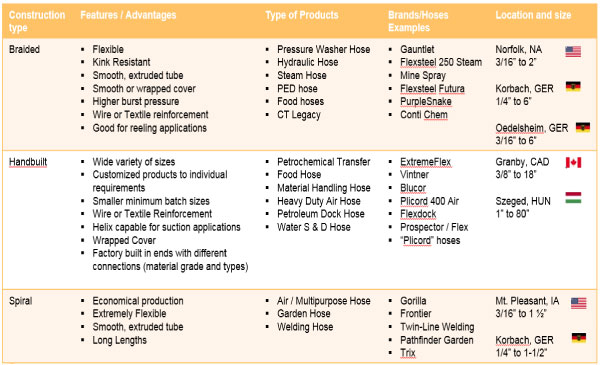 Good, Better, Best
The #1 selling hoses made by Continental are air & multipurpose hoses. With an extensive line, they are able to provide multiple hoses that range from good to better to best so that they can ensure that you have the best product for the job. Whether you need something with high oil & abrasion resistance or something more economical, we have you covered.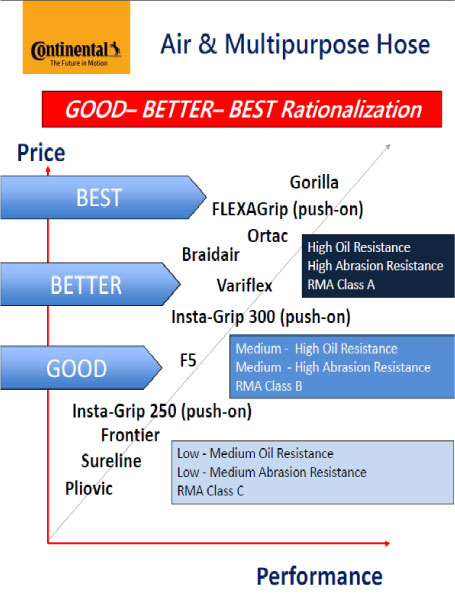 Product Feature: Spiraflex
Spiraflex Gray Primeline Layflat hose is a light-duty water discharge hose that works great for use with water pumps during the spring. This hose is good from -23°C to 66°C and is available in 2″ and 3″ widths. At Northern Metalic, we are able to custom build Spiraflex hose with the requested fittings to match whatever job you are working on. Contact your local Northern Metalic for more information